Belmap 360 Risk: Streamlining Commercial and Industrial Property Assessment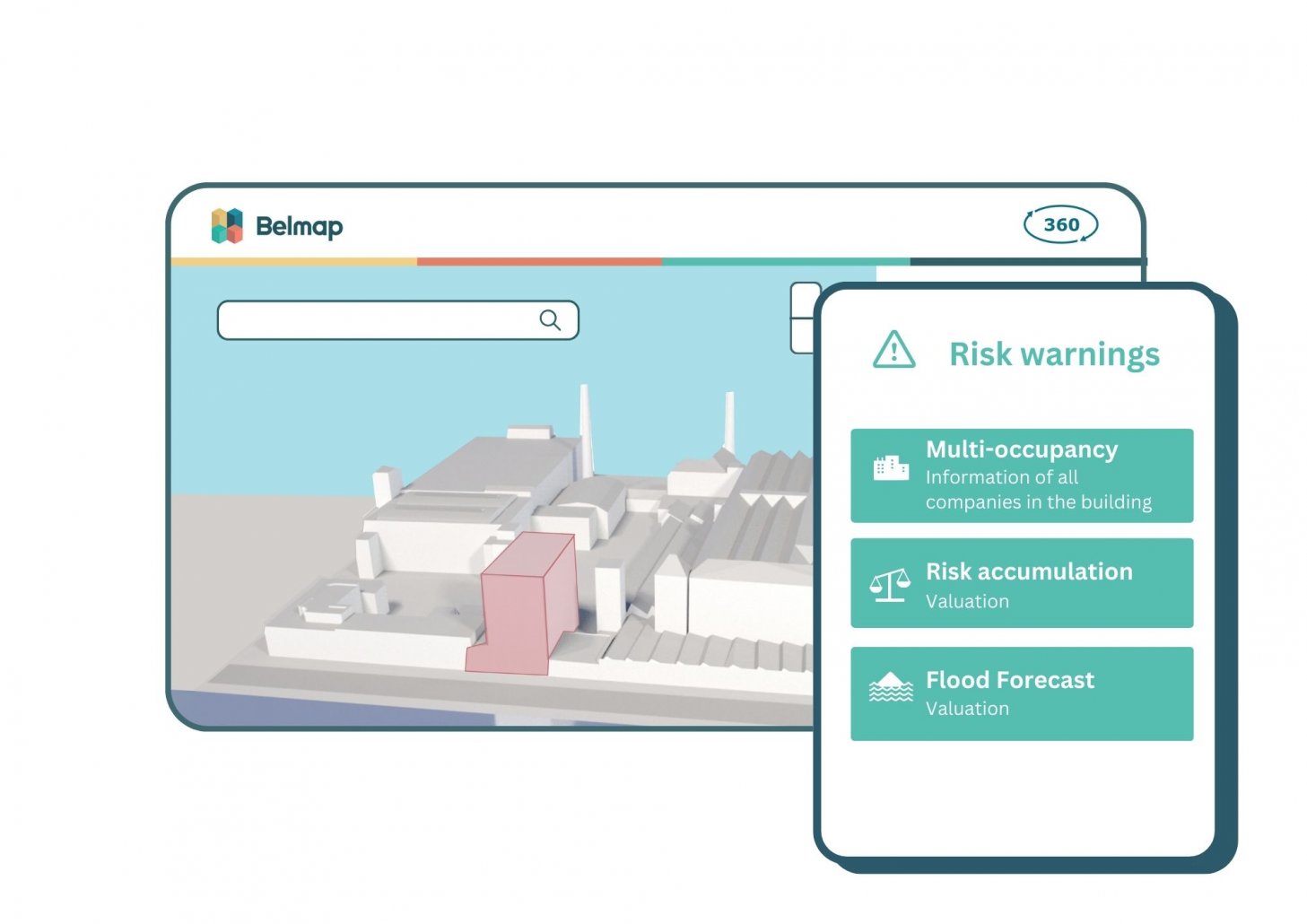 Belmap 360 Risk is a dedicated portal designed for brokers and insurance companies to streamline property risk assessment processes. By leveraging the extensive Belmap data, users can access comprehensive information on potential risks through a single interface. This allows for effortless visualization of property characteristics, identification of activities taking place in the vicinity, and thorough analysis of associated risks.
Virtualize your on-site inspections with Belmap 360 Risk, saving time and expenses traditionally incurred during physical property assessments. By utilizing high-quality location data and 3D building information, businesses can conduct detailed risk assessments remotely, ensuring efficiency and accuracy.
Belmap 360 Risk serves as an invaluable tool for drawing confident conclusions regarding the risks associated with commercial and industrial business activities. Its comprehensive analysis capabilities provide precise and reliable insights, aiding businesses in making informed decisions. Additionally, Belmap 360 contributes to ESG reporting and sustainability analysis, further solidifying its role as a versatile solution for businesses committed to responsible practices.
To experience the power of Belmap 360 Risk firsthand, contact our Belmap experts for a demo.